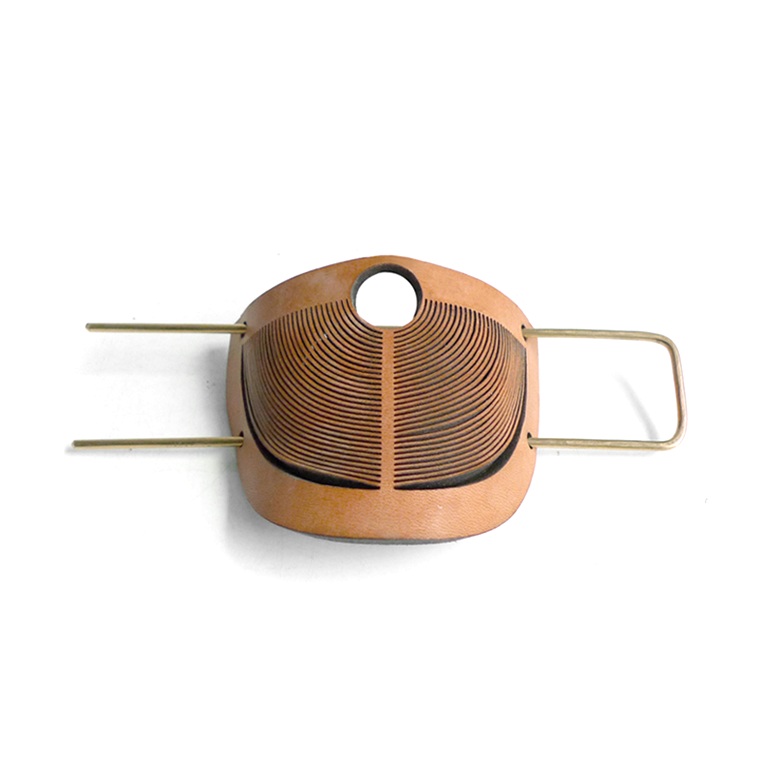 Shop
Whorl Barrette
This pattern is inspired by the Hopi Squash Blossom hairdo worn by young women to announce their availability for courtship and marriage. It expresses an intrinsically feminine design language.

MEASURES 3" wide, 5.5" long, brass stick.
TAN OAK on model.
Each item is made to order and takes about a week to ship. All orders are final.
Click on Additional Info + below for pairing recommendations.