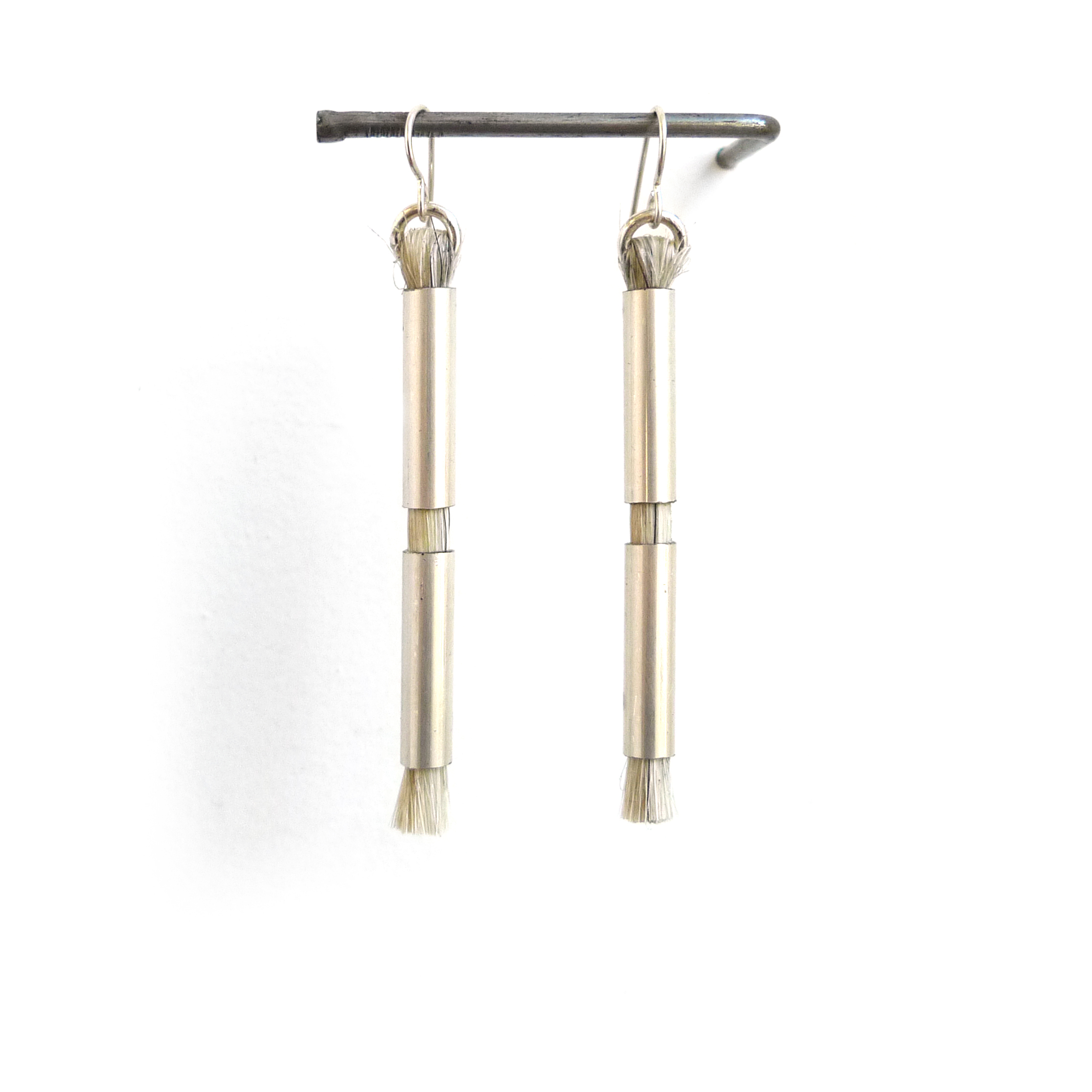 Shop
Horse Hair II Earrings
Our horsehair tassel designs are inspired by the mota tassels on traditional mecate horse ropes used by vaqueros in the early Southwest. The making of mecate is an artisanal tradition that has been passed down by masters of the craft. Very few working rope makers keep the tradition alive today. It originated from Spain by way of the Conquistadors and moved across the colonial Southwest. The mota tassel is a balance point for the rope and in use its dance is hypnotic. It expresses the dialogue between rider and horse. It sways with the riders guiding gestures. This pendant expresses that form and subtle movement, with metal ball details echoing the traditional turban knot that secures the tassels on a mecate, but here catching light as the pendant moves with the wearer.
MEASURES 0.25" width, 3" length, copper or silver tubing, horse hair, niobium or silver findings.
Each item is made to order and takes about a week to ship. All orders are final.
Click on Additional Info + below for pairing recommendations.