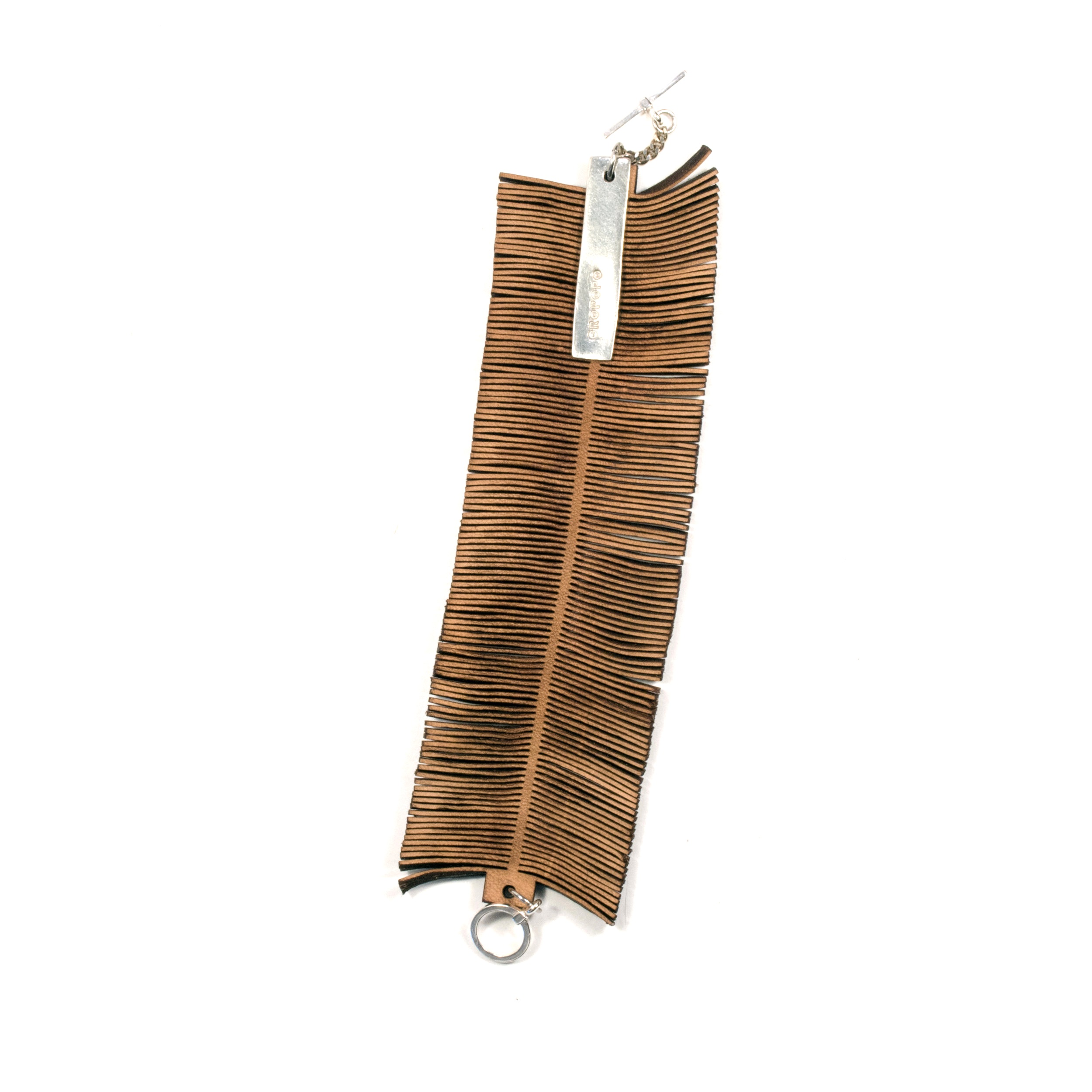 Shop
Fringe Bracelet
Starting as a functional addition to buckskin, fringe became a western embellishment that was later adopted by flapper girls to accentuate the wild spontaneity of their dancing.
This Fringe Bracelet borrows from both traditions in a minimalist reimagining of this iconic design element.
MEASURES 1.75" width, 6.5" length, 7.25" length closure to closure, silver and pewter components. Fits 6.5" wrist circumference or smaller.
MUSTARD on model. Available upon request.
Each item is made to order and takes about a week to ship. All orders are final.
Click on Additional Info + below for pairing recommendations.