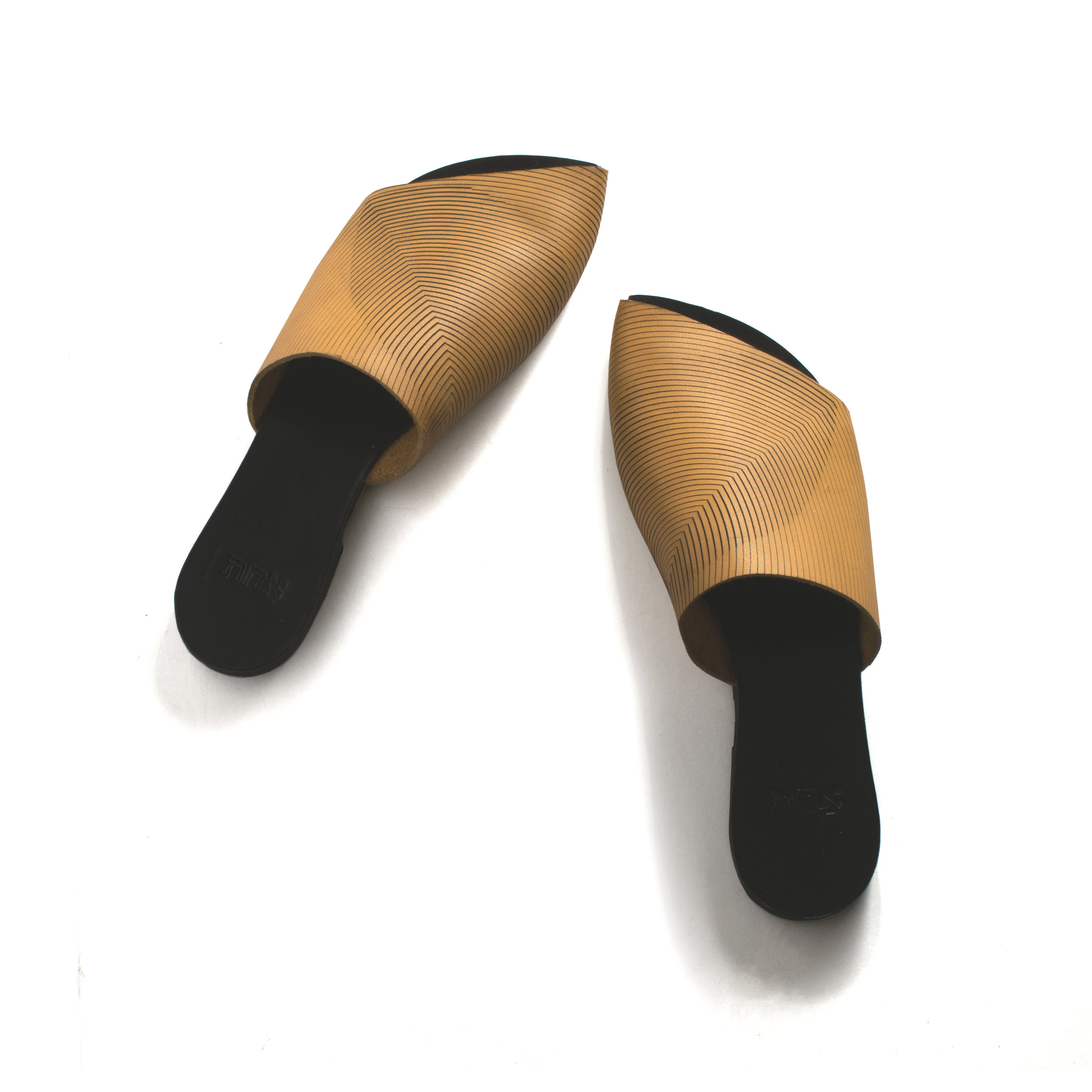 Shop
Badlands Sandals in Ochre
In Western New Mexico, the area of land known as El Malpais has a reputation as a desolate and impenetrably hard region of volcanic rock covered sandstone. The black surface has given rise to generations of legends and mythologies.
The Badlands Sandals appropriate the aesthetic tension between smooth surfaces and fractured lines.
Sandals run true to size. if you are in between sizes we recommend to size up.
Sizes 38, 39 and 40 are available for immediate shipping. Other sizes are made to order and take about four weeks to ship from Israel. All orders are final.
In collaboration with Una Una. Leather uppers designed and made in our Albuquerque studio. Shoes handmade and manufactured in Tel-Aviv