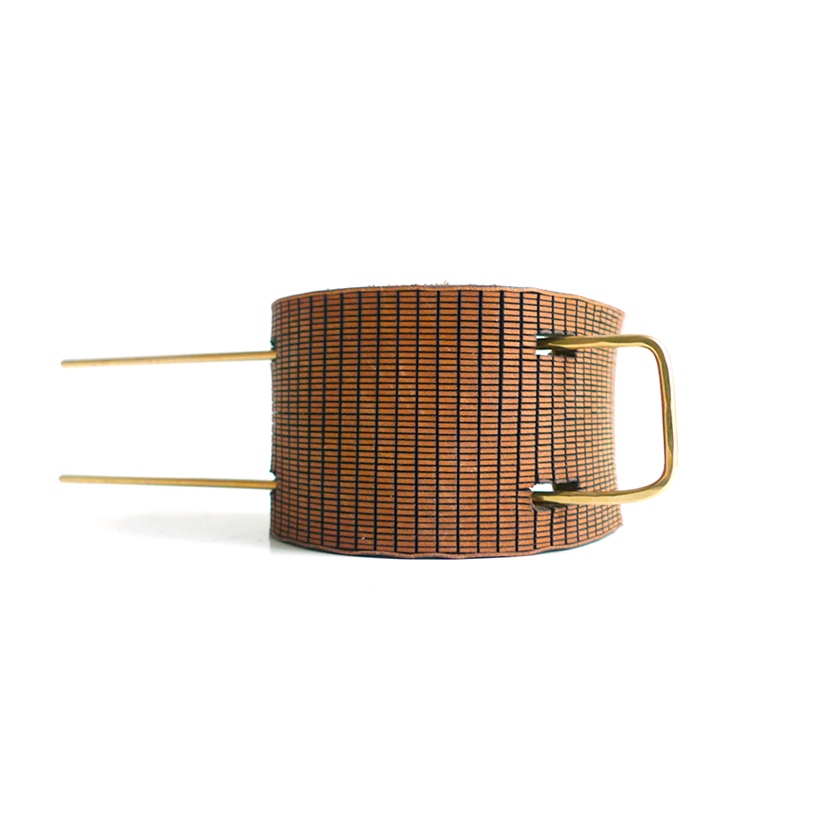 Shop
Agnes Barrette
Drawing from the work of Agnes Martin we have a chance to follow a little way on the path of a master who also made the New Mexico desert her physical and creative home. We have taken as a point of reference the grid motif that dominated her middle career. Standing on a mesa in the desert you begin to understand what she saw in this landscape. Surrounded by impossibly long views to the horizon, facing that empty and silent space, we impose our own order and direction. We make patterns to civilize ourselves and grids to find our way.

MEASURES 2" wide, 5" long, leather and a brass stick.
TAN OAK on model.
Each item is made to order and takes about a week to ship. All orders are final.
Click on Additional Info + below for pairing recommendations.